Are you looking for ideas to help you with your Lenten experience? Here are 40 ideas to fill the 40 days of Lent and the beginning of the Easter season.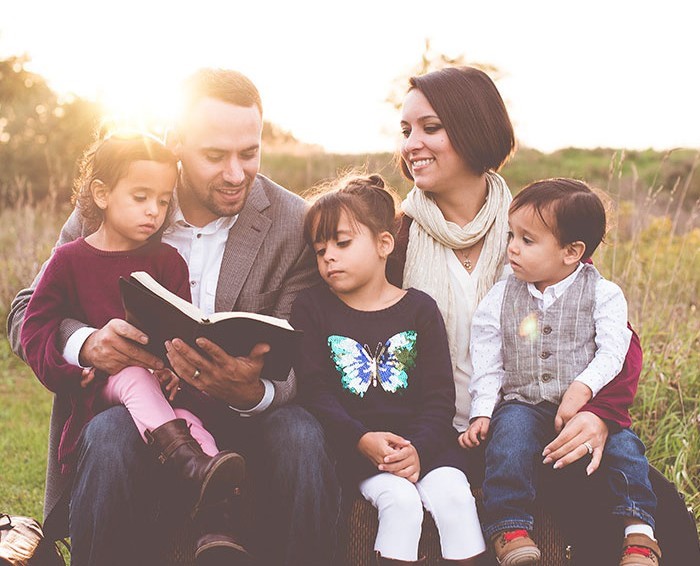 Attempt a more intentional prayer life – start a habit in the morning and before bedtime.
Attend Mass on Ash Wednesday. Wear your ashes out into the world as a witness to our faith.
Make a prayer basket at home – slips of paper or construction paper hearts (invite kids to participate) writing names or intentions that each person around the table picks out before each meal.
Attend a weekday Mass.
Pray the rosary.
Make a point of experiencing the sacrament of reconciliation at the beginning and end of Lent. Consider inviting someone who's been away from the sacrament to join you.
Pray for someone with whom you are out of touch.
Give up meat on Fridays but don't substitute lobster – make fasting something that is truly sacrificial.
Resolve to stop engaging in rumors, gossip, and negative chatter that devalues others.
Begin and end each week with an e-mail thanking someone for all that they do.
Be sure to say grace at any restaurant you frequent (don't dodge making the Sign of the Cross either).
Buy a cup of coffee for someone living on the street but not until you learn their name and exchange in some conversation.
Pray before the Blessed Sacrament.
Reconcile with someone you've hurt or aren't speaking to.
Invite someone who's been away from the church to attend Mass with you.
Make a gift to a charitable cause – make it a sacrificial gift.
Attend a parish or diocesan event centered on faith issues.
Thank a bishop, priest or member of a religious congregation for their public witness – invite them out for coffee or a meal.
Learn about the life of a saint, perhaps your parish saint.
Visit someone who's alone.
Reflect on the most pressing challenges confronting our Church and pray for a Spirit-filled response.
Pray for our Holy Father, Pope Francis.
Attend the Stations of the Cross.
Find out if there is a person participating in your parish's RCIA program and send a note of encouragement.
Find out how your diocese is involved in refugee resettlement and see how you can help.
Attend your parish's Good Friday liturgy, squeeze in and make room in your pew to give others a spot to sit.
Make time for family activities that are faith-related such as reading the Bible as a family.
Keep a journal during Lent about your spiritual highs/lows.
Make a playlist of spiritual music that you enjoy and share it with a friend.
Embrace periods of silence in each day.
Attend a parish mission or Lenten Retreat; invite others to join you.
Offer to be part of the church preparation crew or cleanup crew for the Easter Triduum liturgies.
Commit to a parish ministry or try a different ministry than the one you in which you are currently engaged.
Cut your media consumption to open time for prayer or scripture reading. Start and end each day free from the influence of the media.
Attend a Friday fish fry at a local parish with friends or co- workers. It's not the healthiest meal, but a fun Catholic tradition to join others and help you abstain from eating meat on Fridays during Lent.
Find a form of Lenten fast appropriate for your age and state of health.
Buy a book of daily spiritual reflections, keep it by your bed and read it upon rising or retiring or both.
Dedicate a portion of your time during Lent to serve others such as working at a soup kitchen or homeless shelter.
Participate in Catholic Relief Services' (CRS) Rice Bowl collection. Visit crsricebowl.org to watch videos of the people and communities you support through your Lenten gifts to CRS Rice Bowl.
Invite someone you know who will be alone to Easter Sunday dinner.