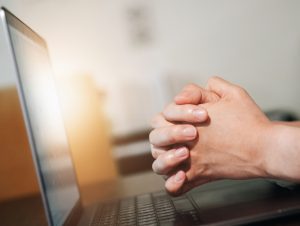 Oh Blessed Lord!
Oh Risen Lord!

We look through the crosses
we have carried this past year
and give you thanks
for the awe-inspiring hope
that Easter brings.
We give you thanks
for calling us your friends
and allowing us to share
in the sacrifice of your
of your body and blood,
which is poured out for many.
Oh merciful Lord,
redeemer and teacher,
by the power of the Holy Spirit
give us the patience and insight
to listen to you during this time
of continued uncertainty.
Give us the wisdom to find creative ways
to put the Eucharist into action;
and give us the courage to bring
your Easter message of hope
to a world that desperately needs your love.
To you be glory and honor
forever and ever.
Amen.