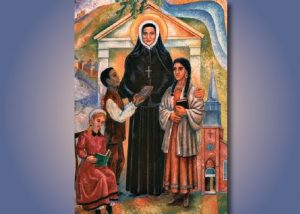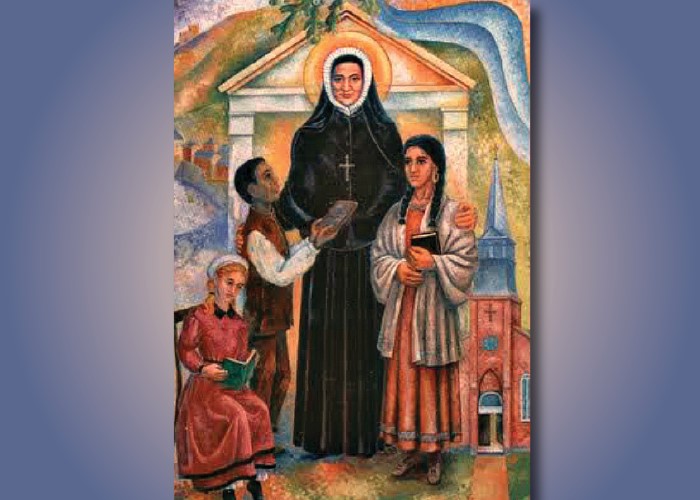 Born in Grenoble, France, in 1769, Rose was the daughter of a prominent lawyer. She was educated in a convent school and entered religious life when she was 18 years old. She eventually became a member of the Society of the Sacred Heart, and in 1815, at age 46, was directed to establish a convent in Paris.
Sister Rose had heard a call to be a missionary since her youth. She revealed a spiritual experience she had had during a night of adoration before the Blessed Sacrament on Holy Thursday: "I spent the entire night in the New World … carrying the Blessed Sacrament to all parts of the land … I had all my sacrifices to offer: a mother, sisters, family, my mountain!"
At age 49, Sister Rose responded to the call. In 1818, she was sent to the United States at the request of the bishop of the Louisiana territory who was looking for a congregation of educators. She arrived in New Orleans, and traveled north to St. Louis, then to nearby St. Charles, Missouri. There she established in a log cabin the first convent of the Society ever built outside of France. The small community, which included a boarding school for daughters of pioneers, faced many struggles including lack of funds and very cold winters. Sister Rose also had great difficulty learning English. By 1828, however, after much prayer, work and perseverance, Sister Rose had established six schools.
When Sister Rose was 72, a school for children of the Potawatomi tribe was opened at Sugar Creek, Kansas. Though many thought Rose too sick to go, the Jesuit head of the mission insisted:  "She must come; she may not be able to do much work, but she will assure success to the mission by praying for us. Her very presence will draw down all manner of heavenly favors on the work."  Her long hours of prayer impelled the tribal leaders to name her, "Woman-Who-Prays-Always."
Sister Rose was with the Potawatomi tribe only one year, however, as her health could not sustain the rigors of village life. In July 1842, she returned to St. Charles where she would spend the last ten years of her life. She died on November 18, 1852, at the age of 83. She was canonized in 1988 by Saint John Paul II. Her feast day is November 18.